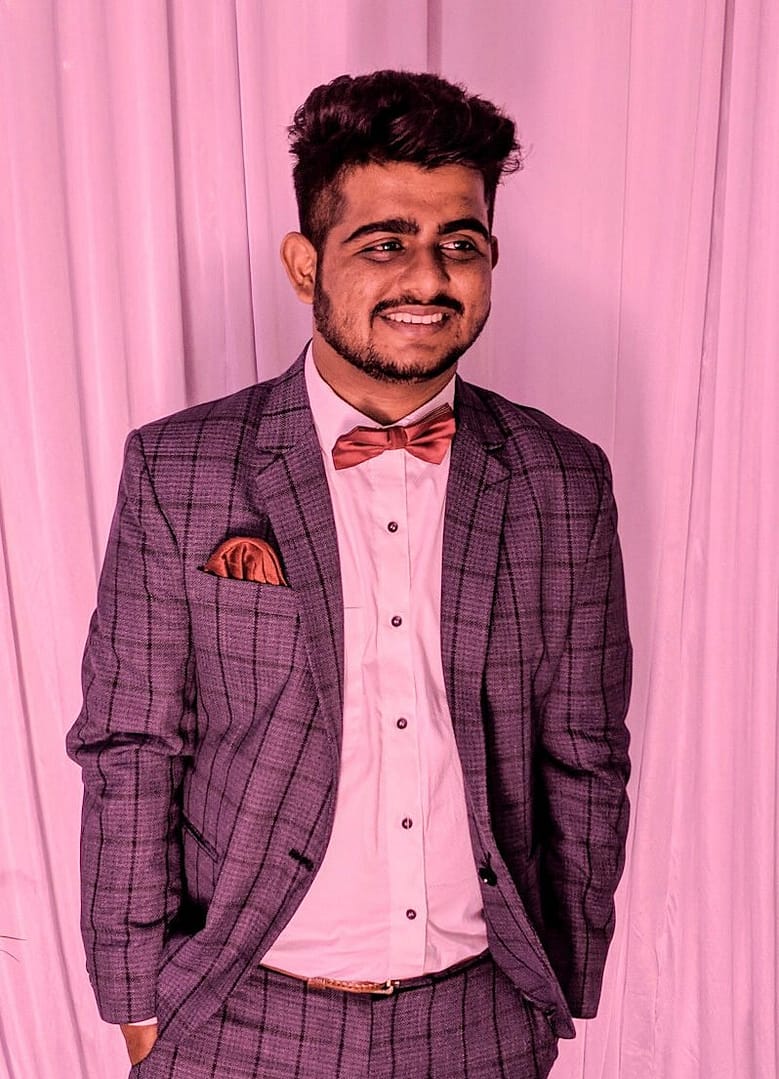 I am Anmol Poptani and I am a Performance Marketer. I help Businesses get Sales Online through Ads and Optimization of their online presence.  
with my 5+ experience promoting businesses online I am sure that anything can be sold online and Scaling it is as easy as it can get.
If you are trying to Validate your new business or grow your existing business , you can reach me out here , I would love talk about it. 
I Have learnt from my Experience in Family Businesses and Accounting that Data is everything. This is what most of the marketing and Sales people miss out on. I simply thrive on Data and Drive results according to what the data suggests. 
Data being the deciding factor of driving people to my funnels. I strategize in something called a Sales Funnel which is Designed to Increase Average Cart Value (ACV) and Life Time Value (LTV) of Customers which in Result Gives me and my clients a greater Return on Investments (ROI )
Facebook Ads and SEO Professional
After the Lock Down it Dawned on me that I must become a T Shaped Marketer and started to Dwell on the skills that Were really interesting for me like Facebook ads, SEO and Other Technical Services. 
After Completing my college I Immidietaly started my own Digital Marketing Agency , Kafee Social and Started Providing Social Media Services to my Clients and Later on added more services like Web development and SEO. 
I worked as the Senior digital Marketer at Strategy AZ based from Raipur . I handles 4 Brands under me and Pitched ideas with clients and Team about the future of Clients Business and how we can boost their Sales. 
After being Shot down by two Digital Marketing Agencies for the lack of knowledge about Digital Marketing . I dusted myself up and Learnt everything I could about Digital Marketing and Finally landed an internship at Basket Option Pvt Ltd and was assigned a Task to get their First batch of Entrepreneurs Training Program Rolling. 
Data is Everything in Accounting and any anomaly is Monitored very closely . That's what I learnt from accounting Which have helped me greatly in Analyzing data on Internet.
Turpis donec tellus tellus, tristique nec egestas dictum nibh et volutpat, commodo, sed aliquet auctor natoque turpis lacus ac pretium.
I was trying really hard to sell my coaching to people and was getting barely 2-4 Enrollment in a month. I was completely lost and was not able to understand what I was doing wrong. Then got in touch with Anmol and he helped me cross 22.5 lakh in gross sales in just 3 months.
I have store called Party Sharty but when the pAndemic hit I lost aton of my business. Thanks to Anmol My customers were able to find me on Google and reach out to me for private decorations.
I can't believe I used to reply to every message personally on Instagram, I had to hire a team to handle all the messages on my and my clients Instagram account. During a conversation with Anmol I just hinted at the trouble of handling a team , he immediately suggested to automate everything. Now I can peacefully work on more projects.
We were looking for a fast e-commerce website that could handle our Customer Base smoothly. Anmol gave us a website that works seemlessly and have increased our sales 10 folds. Always on his toes to help us when something goes south.